Was J.T.'s exit a demonstration of excellent manipulation by Michaela, Sandra, and Varner? Or is it just further proof that maybe Stephen Fishbach did all of the strategy steering during J.T.'s run to the Tocantins million?
Personally, I think it's somewhere in between. I mean, I cannot fathom someone sitting at Tribal Council, listening to someone repeatedly talk about how they "know they're going home", and actually believe that there isn't some secondary plan I need to be worrying about. It seemed like J.T. was sipping his own Kool-Aid just a biiiit too hard and truly believed that he had pulled this masterclass move.
Unfortunately for the cowboy, it was Michaela who was pulling a masterclass at Tribal Council. She (and her alliance) correctly assumed how J.T. would react if she basically acted like she was lying down at the final moment. Sure, she was still cocky; however, she also gave off the air of someone who had given up hope. It was perfect.
And J.T. bought it. Hook, line, and sinker. It's hard to remember a more perfect blindside from the last several years of Survivor. This one had it all. Sandra stirring up the pot by eating all the sugar. J.T. keeping that idol at camp (not even in his pocket!). Heck, we had our first "coffee sip" moment at Tribal. Just incredible. What a magnificent play by Michaela, Sandra, and Varner. They played J.T. like an Alabama fiddle and set up a dangerous foursome moving forward.
Not only was the move memorable, but I believe it was second-level smart. Listen, Jeff Varner's last season was the twist-heavy Cambodia that saw a number of tribal shuffles. If anyone was going to sniff out the upcoming switch, it's Varner. If they weren't switching, you're basically guaranteeing that you go right back to Tribal when you vote off J.T., but with the shuffle, it doesn't really matter if you eliminate a physical player. An excellent reading of both the player (J.T.) and the game.
WHO TO WATCH
Aubry: Aubry is a great Survivor player and maybe the best confessional from an excellent Kaoh Rong cast. So, to see her regulated to maybe one confessional per episode and a minor part in the current storyline is pretty sad. Plus, she just found herself on the wrong side of a blindside at the last Tribal and has lost almost every early game ally she had. Where does she go from here? Does she stick with Varner, Sandra, and Michaela if any of them stick with her after the switch or does she look to jump ship? Aubry is not in a very good place right now, but if anyone can bring her game back from the brink, I think it's her.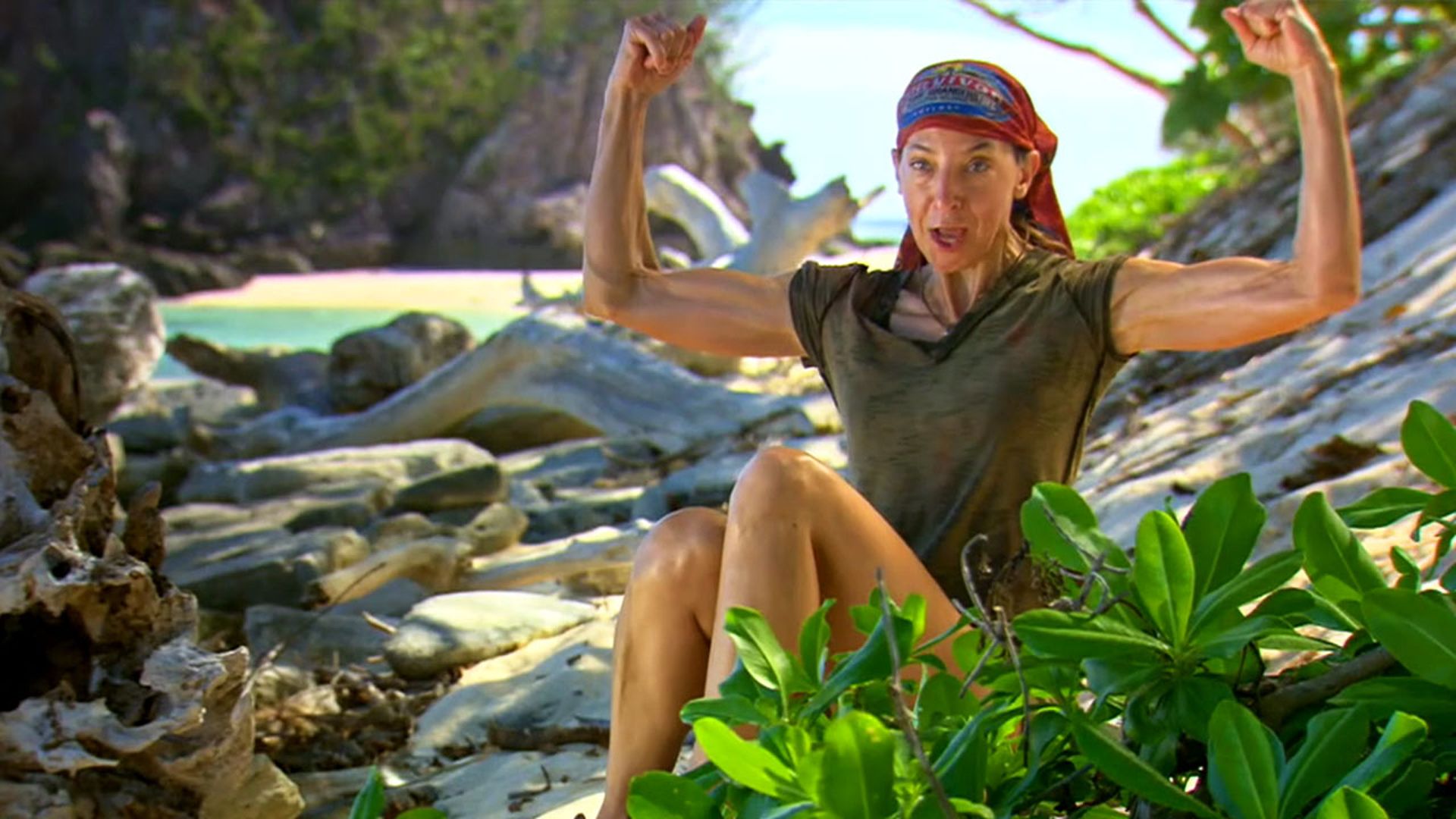 Debbie: What happened to Debbie? She was even more delusional than usual last week in her tirade against Brad. Did she even watch the challenge she was complaining about? If I'm Brad Culpepper, I would have seriously considered throwing that immunity challenge just to get Debbie out of there and protect myself from the wrath that is surely coming if Debbie makes the merge. I really questioned Brad's choice last week in getting out Malcolm and I think this one might have been worse. He's tossing his friends out of the game almost as quickly as he's making enemies. Not a good look for someone with #winnersedit potential. That said, I'm really interested to see what Debbie does next. Here's hoping she and Brad stay on the same tribe.
Brad: If you're scoring at home, Brad Culpepper is one of two physical alpha males left in the game (the other being Ozzy). Yes, Sierra, Michaela, and Sarah are solid physical competitors, but the two traditional merge boots left are Culpepper and Ozzy. And that's largely because Brad has directly and indirectly sent three of the other alpha males home over the last few episodes. That leaves Brad with nearly no one to hide behind, meaning his game is going to become very, very difficult if he doesn't try to team up with Ozzy and keep him in the game. If these two end up on the same tribe, they have to work together. And if they don't….one them will go very soon.
Sandra: The last player I'm really keeping my eye on as we watch another tribe shuffle is Sandra. If you're going to get Sandra pre-merge, this is the time to do it. You switch tribes and then you pick her off before she can wrangle numbers. This woman is too dang good at building alliances and if you don't get her out now, you might never get another chance. If Sandra makes it through this week, I love her chances to make it to Day 39.